​North Pointe Ballet's mission is to make classical ballet accessible to everyone in our community through community outreach tours, educational workshops, and special events inclusive of audiences and performers of all abilities.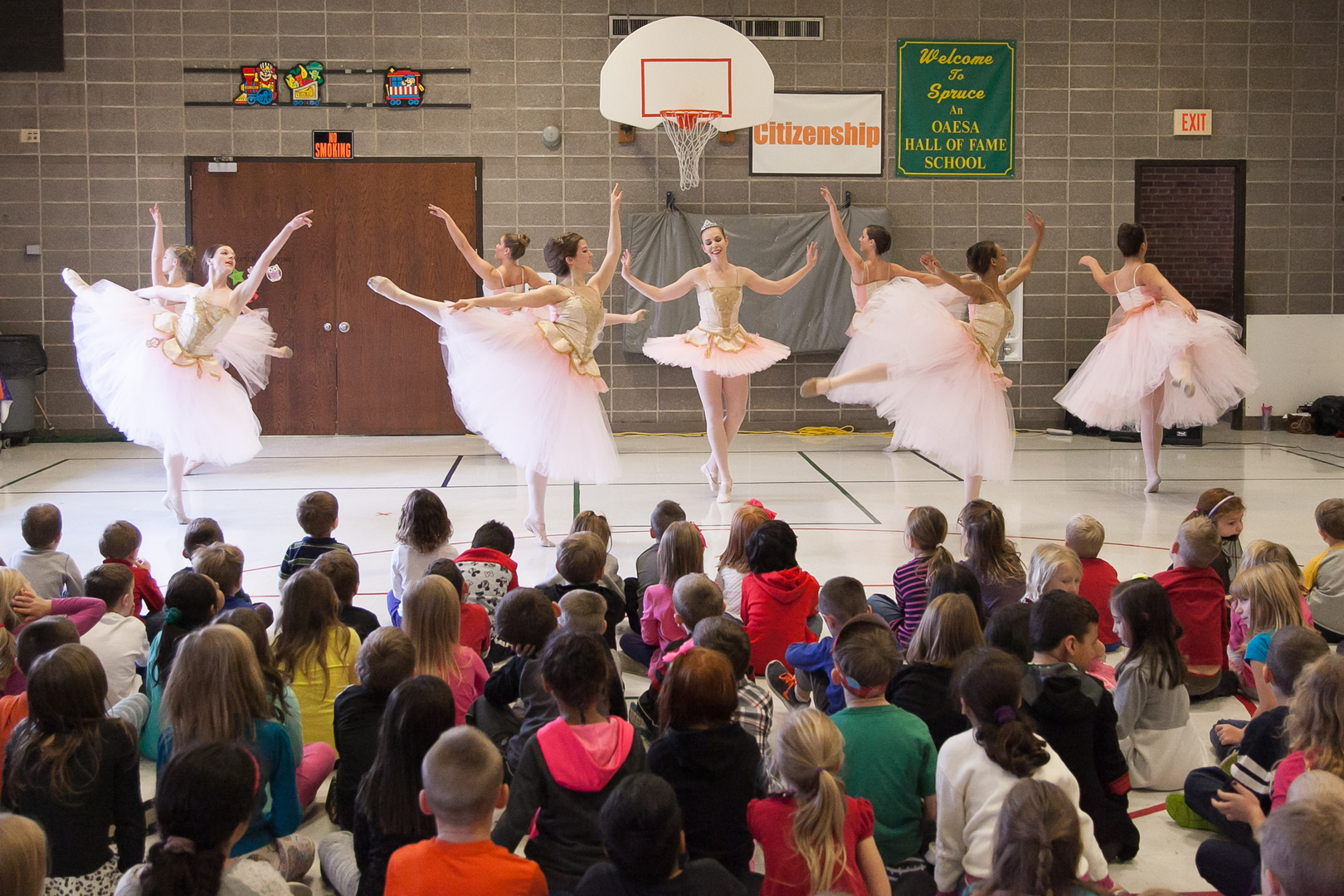 Educational Outreach Programs
NPB offers education outreach programs to help integrate arts into all curriculums and enforce academic content standards. Dynamic instructors lead children through hands-on workshops and professional, costumed dancers perform excerpts from full-length productions. Email janet@northpointeballet.org to schedule a program customized to your school's needs.
NPB is committed to bringing classical ballet to all types of families in Northeast Ohio. Giving opportunities to experience ballet to those who might not otherwise get the chance is an important part of our mission. We offer a special sensory-friendly performance of The Nutcracker as well as other opportunities for children of different abilities to experience ballet. For details about the December 8th  sensory-friendly performance, visit The Nutcracker Showtimes and Tickets page.